Planning, Printing, Organizing
…and Preparing to Make Memories During a New School Year!
As unbelievable as it is, another school year is quickly approaching! This coming year, our homeschool consists of a 7th grader, 5th grader, 3rd grader, 1st grader, and a PreK child. Ready or not, here is a peek at what we have planned for the new year…
Our "Together" Subjects
History
– Heart Of Dakota Resurrection to Reformation (3rd, 5th, 7th)
We are looking forward to progressing in our history study! The HOD website explains this year's history portion as providing…
a deeper look at the time period from the Resurrection of Christ to the Reformation. This year of study is meant to provide students with a Christ-centered overview of the growth of the early church, the Dark Ages, the Middle Ages, the Renaissance, the Reformation, the exploration of the new world, and the advancement of science. Within the readings, students will learn about each time period through the lives of the people who lived then. This biographical approach to history shows the strengths and gifts that people were given, along with the mistakes and errors that they made. Yet, the resources chosen for this study will show how God in His loving care watched over His people amidst persecution and trials. Church history is woven in and out of the narratives at the proper places in history, leading students to see that all of history belongs to God and is actually "His" story.
Independent History Reading and Read Alouds

Extension Readers
– God's World News current events (3rd, 5th, 7th)
– Mystery of History Vol 2 audio (7th)
Our oldest child LOVED Mystery of History volume 1 and begged us to let her listen to volume 2 as well!
Science
– Apologia Swimming Creatures of the Fifth Day (1st, 3rd, 5th)
After having the opportunity to visit the beach and ocean this past year, our children are excited to be able to learn more about sea life and ocean creatures!


Free 'My Ocean Creatures Notebook'

Bible and Apologetics –
– Hidden Treasures in Philippians study and Philippians 1 Scripture Memorization (3rd, 5th, 7th)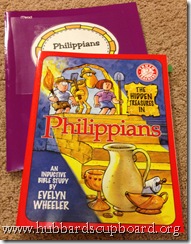 Free Philippians Copywork Sheets

– Apologia Who AM I? (3rd, 5th, 7th)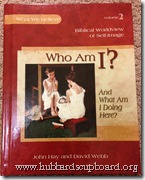 – YWAM Missionary Biographies
Our oldest kids continue to enjoy listening to these true stories!
Intro to Greek
– Greek Alphabet Code Cracker (3rd, 5th, 7th)
– Greek Alphabet Coloring Pages from Classical Academic Press (1st grader)


Free Greek Alphabet Coloring Pages
Art
– Art Appreciation Looking at Pictures (3rd, 5th, 7th)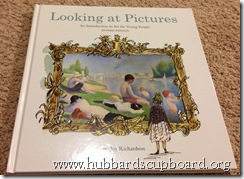 – Creating a Masterpiece Level 1

Grade Specific Reading / Language Arts /Math
our 7th grader…
our 5th grader…
our 3rd grader…
our 1st grader…
our 4 year old PreK child…
______________________________
Would you like to see our previous year's curriculum choices?
2013-2014 (6th, 4th, 2nd, K, preschool)
2012-2013 (5th, 3rd, 1st, PreK, 2 year old)
2011-2012 (4th, 2nd, K, 3's preschool, toddler)
2010-2011 (3rd, 1st, PreK, 2 year old, 4 mo old baby)
2009-2010 (2nd, K, 3's preschool, toddler, baby arrived end of year)
2008-2009 (1st, PreK, 2 year old, 6 mo old baby)
2007-2008 (K, 3's preschool, toddler, baby arrived mid year)
2006-2007 (PreK, 2 year old, 7 mo old baby) – Joyful Heart Character
2005-2006 (3's preschool, toddler, baby arrived mid year) – Joyful Heart Bible and Rhyme
2004-2005 (2 year old, 6 mo old baby) – Joyful Heart Learning
______________________________
This post is part of the 6th annual "Not" Back-To-School Blog Hop over at the iHomeschool Network. This week, homeschoolers around the nation are sharing their curriculum choices for this coming school year!