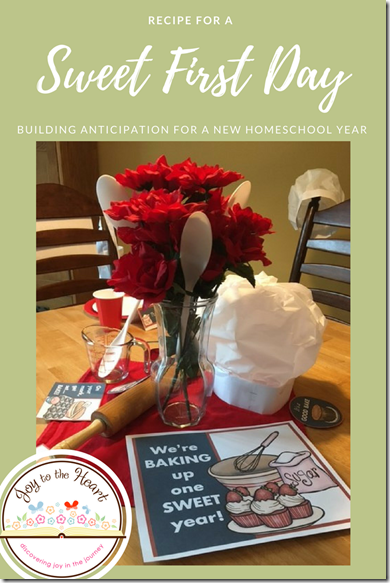 What do you get when you blend together the first day of school, 2 parents attempting to speak with a British accent, 3 yummy baking challenges, 4 traditional first day activities, and 5 excited homeschooled kids? Well, you will get the recipe for an exciting Great British Bake-Off themed first day of homeschool, of course!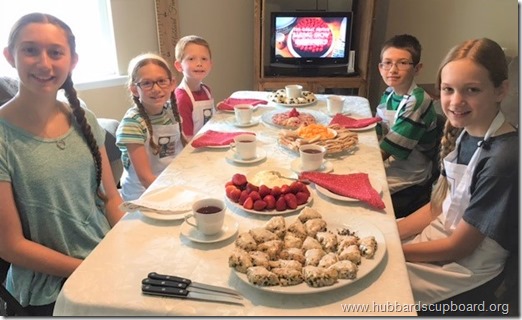 Ingredients for a Sweet First Day

1 Day of School
We typically start each homeschool year on a Friday and celebrate it as our 'Fun Start Friday'. The kids look forward to the first day and try, throughout the summer, to get me to tell them the top secret first day theme. Why do we do this? Well, because, let's be honest, the rest of our homeschool days are fairly full and organized with academic pursuits that we usually attempt with a great deal of diligence. Our first day is designed to build excitement and anticipation for a brand new school year. It also creates lots of fun memories for our family. This year's theme was 'We're Baking Up One Sweet Year' and was based off of the Great British Bake-Off television show.
2 Parents attempting to speak with a British accent
Please notice that I said, 'attempting'. The kids actually do much better at this than we do! We ended up being so busy that we forgot to do this through much of the day. However, we could be heard saying a lot of 'On your mark, get set, bake,' 'No soggy bottoms,' and 'It's a good bake.' We also tossed around some baking idioms. It was so much fun!
3 Yummy Baking Challenges
If you have watched the Great British Bake Off, then you know that each show consists of three challenges – The Signature Bake, the Technical Challenge, and the Show Stopper. We were a bit zealous and did all three bakes on one day. One or two bakes would have been sufficient. The kids stuck with it though and we didn't finish our Show Stopper until 7:30 at night. It was a long first day, but we all had a blast!
What were our baking challenges?
1) The Signature Bake – Scones
2) The Technical Challenge – Scripture Cookies
3) The Show Stopper Bake – Decorative Cakes
4 Traditional First Day Activities
There are a few activities that our family will commonly do on the first day of school , regardless of the theme – Growing in Grace Sheets, Encouraging Notes, a Scripture focus, and an art or craft project.
5 Excited Homeschooled Kids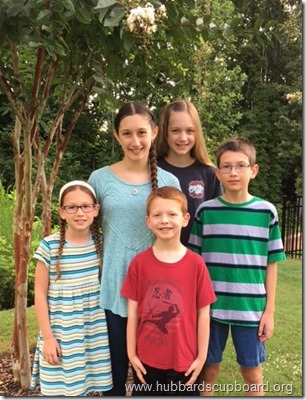 I had to hold back tears of joy several times throughout the day. Seeing the kids' enthusiasm and eagerness to participate as well as realizing the privilege we have of being able to enjoy this sweet time with them was priceless.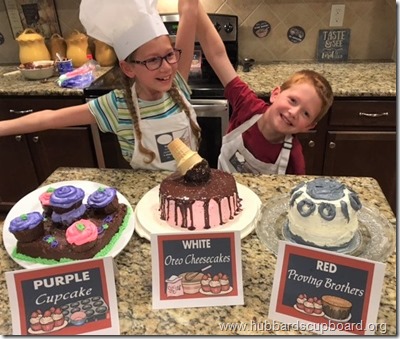 Thank you, Jesus, for such a sweet, memorable start to our homeschool year.