A New Year of Learning

with PreK, first, third, fifth, and seventh grades at home!
First Day of School – August 2014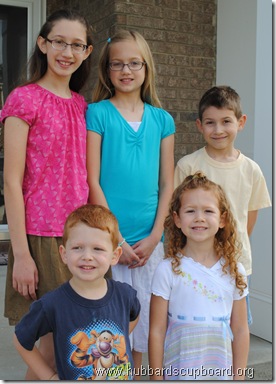 This teacher mommy likes to make a themed celebration on the first day of school! We've used a patriotic theme, apples and keeping God's commands, hearts and showing love, and flying things and growing in wisdom.
'Ocean Creatures' and overflowing with thankfulness
was our theme this year for our fun first day!
What did we do?
We ate Shark Fin Cupcakes (gulp, for breakfast).

We practiced our Verse of the Day (seen above).
Be joyful always.
Pray continually.
Give thanks in all circumstances.
For this is God's will for you in Christ Jesus.

~ 1 Thessalonians 5:16-18
We worked together and built an Underwater Puzzle.

We completed our First Day All About Me Sheets.
Thinking about changes and filling in our 'Growing in Grace' sheets…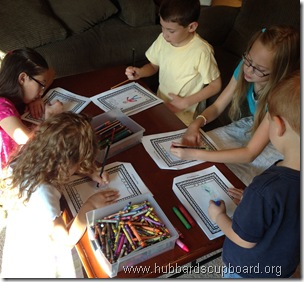 We participated in A Sword Drill Focus on Thankfulness.
The kids took turns looking up Scripture verses from our 'Apples of Gratitude', but with an engaging twist ~ As one child chose an apple and looked up the verse, the other kids had to suck on a straw to attempt to move as many Skittles as they could from one bowl to another…

We wrote Encouraging Notes to Siblings.
Each year, I write a prayer to each child and place it at their table spot for them to read at breakfast on the first day of school. Another tradition is that each child writes or draws an encouraging note to their siblings. They then share and read these aloud at lunch time…

We enjoyed eating a Special Sea Life Themed Lunch…
Croissant Crab (idea altered slightly from Cute Food For Kids)
Quesadilla Jellyfish (idea altered from here)
Clementine Starfish
Hawaiian Punch Berry Blue Typhoon 'Ocean Water'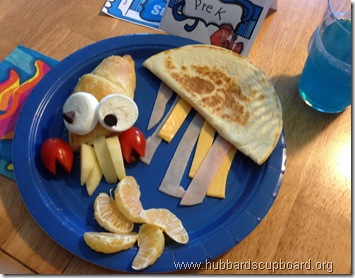 We were artists and showed our Ocean Themed Creativity.
(Please Note: These were all works in progress when I took the photos.)
Handprint Fish for our PreK child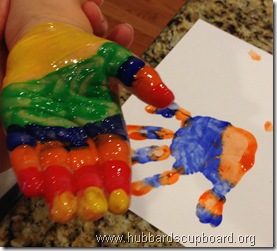 Acrylic Paintings by our 1st and 5th graders…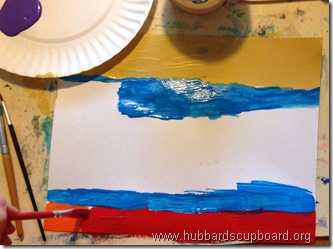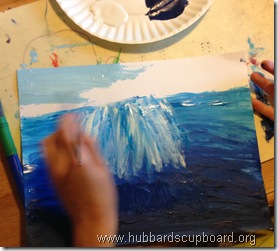 Chalk Pastels by our 3rd and 7th graders…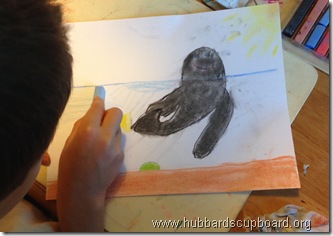 We devoured a Beach Themed Snack.
(This was a much simpler variation of 'Sand Pudding' as seen at Ma Nouvelle Mode, but her recipe looks delicious! We also added molded chocolate seashells.)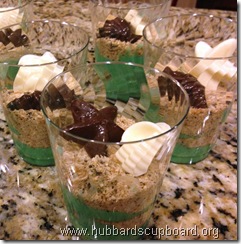 We ate Sand Dollar Cookies for an After Dinner Dessert.
(Simple sugar cookies with almond slivers and some cinnamon sugar sprinkled on top!)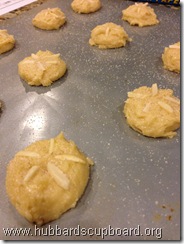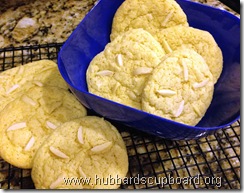 And yes, even though there are no photos to prove it, the kids made a splash and dove in to do some 'real' school too!
We had a great first day!
______________________________
This post is part of the 6th annual "Not" Back-To-School Blog Hop
over at the iHomeschool Network. This week, is Student Photo Week!