Since July of 2000, Hubbard's Cupboard has had an online presence in the education community.  That's 15 years!  During the majority of those years, visitors have come to rely on finding free resources for home and classroom use by landing on this familiar homepage…
Throughout the years, technology has advanced considerably!  As hard as it is to believe, at the creation of Hubbard's Cupboard, there were no blogs, no iPads, nor mobile phones and apps.  As technology changed, although the website grew in content, the design and framework remained the same.  Gradually, it became challenging to maintain and make updates to the pages using the old software program.  And, more recently, there have been issues with viewing the website on mobile devices. Also, over the years, the site has grown and bulged, making it difficult for visitors to quickly locate the most loved resources.  After much prayer and research, it was determined that Hubbard's Cupboard was in need of a major updating. 
We are in the midst of preparing for a BIG change.  It has been a labor of love for my husband and I to completely transfer all content from the original website and to redesign fifteen years of work.
A quick sneak peak…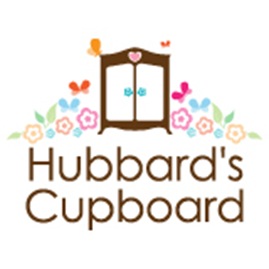 We are excited that we are getting sooooo close to sharing a fully redesigned Hubbard's Cupboard with all of you and will make an announcement as soon as it is ready!