While in Panama City, Panama for the Kuna Scripture Dedication, we were blessed to be able to be present for a traditional evening Kuna worship service as well as a Sunday morning service held at a local Spanish/English church that several missionaries (including Keith and Wilma Forster) attend.   On this particular Sunday morning, a Kuna choir led in worship, the Forsters were honored, the completed Kuna Bible was celebrated, and a sermon was taught on 'What the Bible Tells Us.'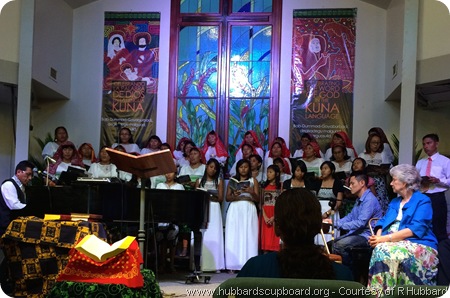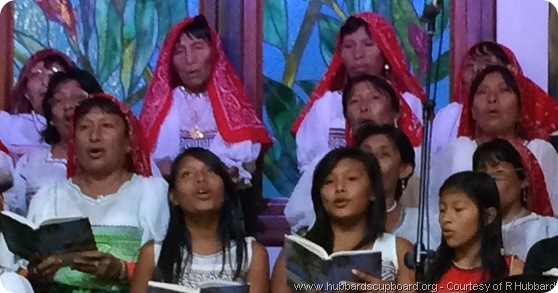 Where would we be without God's life giving Words as found in the Bible?  Would we be able to know who He is?  who we truly are?  that God loves us?  how we can love God?  how we can live to please Him?  and why we are here?  
The Bible reveals…
1) who God is.
     He is holy!
For this is what the high and lofty One says—
he who lives forever, whose name is holy:
"I live in a high and holy place,
but also with him who is contrite and lowly in spirit,
to revive the spirit of the lowly
and to revive the heart of the contrite.
~Isaiah 57:15
2) who we are.
     We are sinners, separated from the Holy God.
…for all have sinned and fall short of the glory of God…
~ Romans 3:23
3) that God loves us. 
     God loves us and made a way, through the death and resurrection of His One and Only Son Jesus, for us to be reconciled to Him.
This is how God showed his love among us: He sent his one and only Son into the world that we might live through him. This is love: not that we loved God, but that he loved us and sent his Son as an atoning sacrifice for our sins.
~ 1 John 4:9-10
4) how we can love God.
     We can show we love God by obeying His commands.
This is love for God: to obey his commands. And his commands are not burdensome…
~ 1 John 5:3
5) how we can live to please Him.
      We can please Him by living in faith!
And without faith it is impossible to please God, because anyone who comes to him must believe that he exists and that he rewards those who earnestly seek him.
~ Hebrews 11:6
6) why we are here.
     We were to created to glorify Christ!
"You are worthy, our Lord and God,
to receive glory and honor and power,
for you created all things,
and by your will they were created
and have their being."
~ Revelation 4:11

For by him all things were created: things in heaven and on earth, visible and invisible, whether thrones or powers or rulers or authorities; all things were created by him and for him.
~ Colossians 1:16
One of the pastors emphasized…
Just having the Scriptures is not enough.  It is to be used.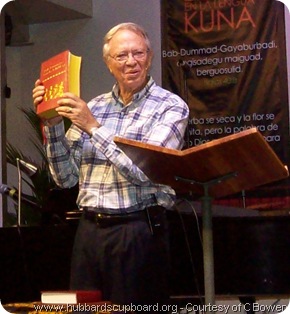 All Scripture is God-breathed and is useful for teaching, rebuking, correcting and training in righteousness,  so that the man of God may be thoroughly equipped for every good work.
~ 2 Timothy 3:17
Yes, God's Word is for LIFE.
But these are written that you may believe
that Jesus is the Christ, the Son of God,
and that by believing you may have life in his name.
~ John 20:31