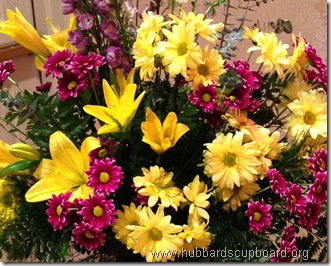 My Redeemer Lives
(by Nicole C. Mullen)

Who taught the sun where to stand in the morning?
And who told the ocean you can only come this far?
And who showed the moon where to hide 'til evening?
Whose words alone can catch a falling star?

Well, I know my Redeemer lives
I know my Redeemer lives
All of creation testifies
This life within me cries
I know my Redeemer lives, yeah

The very same God that spins things in orbit
Runs to the weary, the worn and the weak
And the same gentle hands that hold me when I'm broken
They conquered death to bring the victory

Now I know my Redeemer lives
I know my Redeemer lives
Let all creation testify
Let this life within me cry
I know my Redeemer, He lives

To take away my shame
And He lives forever, I'll proclaim
That the payment for my sin
Was the precious life He gave
But now He's alive and there's an empty grave

And I know my Redeemer, He lives
I know my Redeemer lives
Let all creation testify
Let this life within me cry
I know my Redeemer

I know my Redeemer lives
I know my Redeemer lives

I know that, I know that, I know that, I know that
I know my Redeemer lives
Because He lives I can face tomorrow
I haven't heard or sung this song in quite some time, but the Lord blessed me with it today, shortly after receiving news of my father's passing.  All day long, I have felt His gentle nudging and tender whisper to 'Just focus on Me.'  After listening, singing, and reflecting on the words, I am reminded of God's sovereignty, His strength when I am weak, and His extravagant love for me in the sacrificing of His Son to pay for my sins.  I am thankful for who He is, what He has done, and how His gentle hands hold me…
The steadfast love of the Lord never ceases.
His mercies never come to an end.
They are new every morning.
Great is your faithfulness.
"The Lord is my portion," says my soul,
"therefore I will hope in him."
__________________
Update (4/20):
It shouldn't be a surprise that my Heavenly Father thought to comfort me in His house Easter morning when I came to worship Him. What song should be sung at the end of service? 
'My Redeemer Lives'.
The exact same rendition. 
Upon hearing the first line, I burst into tears – flooded with emotions of both grief and joy. 
Thank you, Jesus, for Your gentle hand continuing to hold me. 
Bless The Lord, oh my soul. I worship Your Holy name.  Your love overflows to me.