So far, in our look into the Joyful Heart Spelling Skills (JHSS) curriculum, we have learned…
JHSS has a Biblical emphasis and implements copywork and dictation of God's living Word.
JHSS introduces children to spelling rules in a step by step progression.
JHSS gives children daily practice in order to further learn and apply spelling rules.
Another way of practicing our spelling skills is by using the 'Write It – a Different Way' sheet. One day for each spelling rule/skill within Joyful Heart Spelling Skills, children are given a sheet that contains a variety of enjoyable and engaging ways to practice spelling skills. What child wouldn't want to write their words in shaving cream, paint their words with water on the sidewalk, or form their words with small blocks? Just shade the diamond next to the mode of practice you wish your child to use to practice the new spelling rule/skill, provide the materials, and let them have fun learning their spelling words! They need to say each word aloud, spell it orally, and then write it in the way noted on the sheet. Next, they check their word formation letter by letter and then place a checkmark on the sheet before continuing to the next word.
Writing words in…
sand, flour, cornmeal, rice, or shaving cream.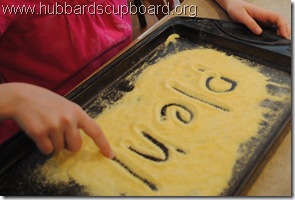 Writing words on…
a dry erase board, a chalkboard, a magna doodle, a window with a window marker, or the sidewalk with water and a paintbrush.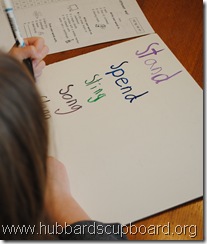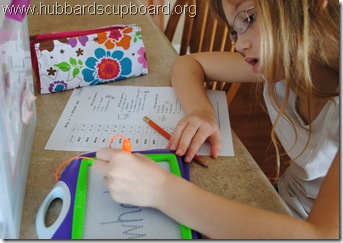 Forming words with…
Wiki Stix, playdough, beans, small blocks, etc. Children can get creative and use other items that you may have on hand as well (toothpicks, paperclips, sequins, etc.)! Let them have fun!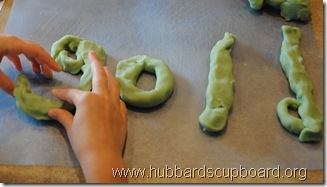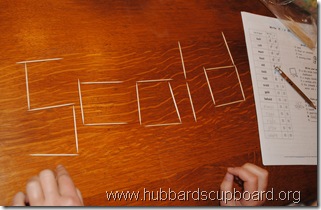 My children look forward to 'Write it – a Different Way' day!
Please come back tomorrow as I'll be wrapping up our week-long peek into Joyful Heart Spelling Skills by pointing out how multiple learning styles are addressed.