God is sovereign in all of life.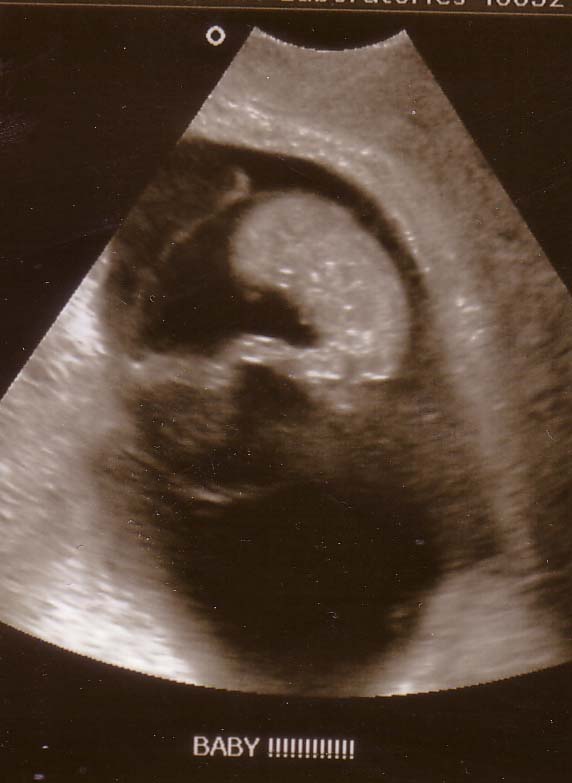 We are expecting our fourth child.  The girls are excited and often ask, "How big is the baby?"  We were reading in Your Pregnancy Week by Week by Glade Curtis that by week nine, the baby is 'the size of a medium green olive'.  He or she…
has longer fingers now and the tips are slightly enlarged where touch pads are forming,
has toes that are formed and feet that are more recognizable,
has eyelids that almost cover the eyes,
has external ears that are evident and well formed,
can move its body, arms, and legs.
God is sovereign in all of life, intricate in every detail.  How amazing is our God?!
Psalm 139:13-16 states…
For you created my inmost being.
You knit me together in my mother's womb.
I praise you because I am fearfully and wonderfully made.
Your works are wonderful,
I know that full well.
My frame was not hidden from you
when I was made in the secret place.
When I was woven together in the depths of the earth.
Your eyes saw my unformed body.
All the days ordained for me
were written in your book
before one of them came to be.
Thank you, Lord, for this precious little life You are creating inside.
We had an ultrasound today.  We got to see our little 10 week old 'olive' =)  He or she has a strong heartbeat and is measuring well.  However, it was discovered that there are two small blood clots in my uterus, causing some slight bleeding.  I wanted the doctor to say that everything would be all right, but she didn't.  She said we'd have to wait and see…. God is still sovereign.   If God decides to help this little one thrive, blessed be the name of the Lord.  If God chooses to take this little life home to be with Him early, blessed be the name of the Lord.  Will it be painful and will there be many tears?  Yes, of course!  But, He is my Lord and I will trust in Him.  'Oh God, You are my God.  And I will ever praise You.'   May I take to Him all my anxious thoughts and truly trust in Christ, my Lord and Savior.
You will keep in perfect peace him whose mind is steadfast, because He trusts in You. (Isaiah 26:3)