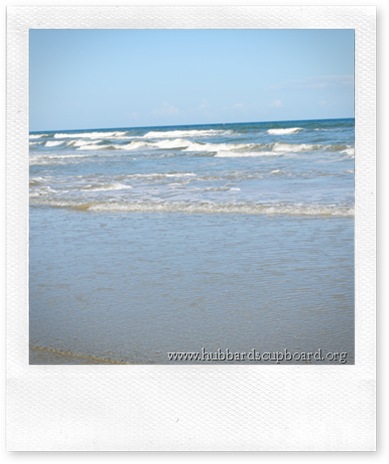 How many are your works, O LORD!
In wisdom you made them all.
The earth is full of your creatures.
There is the sea, vast and spacious,
teeming with creatures beyond number—
living things both large and small.
Psalm 104:24-25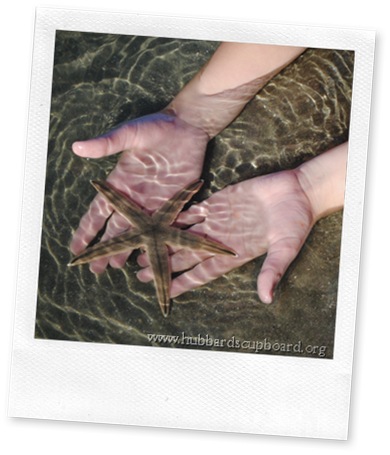 Our family has had the privilege to visit and explore the coastline during the past two summers. May we never cease to be amazed at the vastness of the ocean and the creative nature of our loving God!  So, it is with great anticipation as we embark on a new school year and begin our study of ocean creatures using Apologia's Zoology 2: Swimming Creatures of the Fifth Day!  After studying Apologia's Zoology 1 for our main science text last year, we knew that once again we would desire to spend time learning about science and nature using this God centered, creationist curriculum with multiple ages.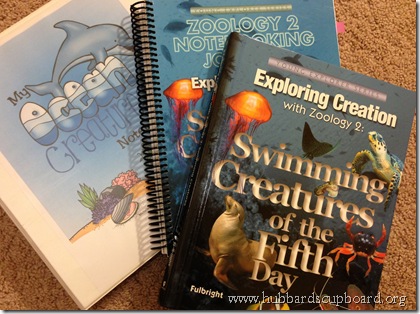 As I read through the text and looked at the regular and junior notebooking journals, as excellent as they are, I realized that I wanted a slightly different design for our upcoming first grader.  So, of course, I created one – 'My Ocean Creatures Notebook'!  This was a fun project to work on, especially since my oldest daughter teamed up to help me for the first time!
The 'My Ocean Creatures Notebook' does contain some writing spaces and true notebooking type sheets. However, there are mostly cutting, gluing, sorting, labeling, and coloring activities designed with lower elementary students in mind (advanced K-2nd grade) allowing them to learn alongside their older siblings. The topics and vocabulary correspond with the same ones as found in the Apologia Swimming Creatures textbook.
In this FREE resource you will find…
Coloring sheets with Scripture
Pages for Labeling anatomy of different ocean creatures
Experiment Sheets
Vocabulary Match Ups
Comparing and Contrasting Activities
Spaces to write facts to remember
Word Searches (with answer key in the back)
My Ocean Creatures Drawing pages
Ocean Creatures Report Sheets
Aquarium Field Trip Scavenger Hunt
Picture Cards (Photos)
Sorting/Matching Cards (ocean creatures and their names)
Download the 'My Ocean Creatures Notebook' for FREE
at the Joyful Heart Learning Teacher's Notebook Shop!