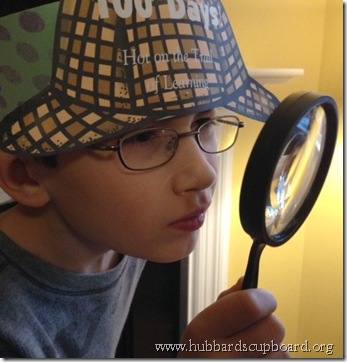 Have you heard of the 100th Day of School? Typically, it is an elementary school celebration and is a HUGE day jam packed with fun learning activities – especially in kindergarten and first grade classrooms across the country.
As a former K teacher and now a homeschool mama to 5 kiddos ranging from Kindergarten to 8th grade, I've helped our children celebrate their fair share of 100th days around here. With each year, it has become more and more challenging to figure out how to include both the younger and older kids in the day's festivities, making it engaging and relevant to what they are learning. I tried to break it to the older kids that this year the 100th day activities would be just be for the elementary aged kids, but that didn't go over so well. LOL!
Take a closer look at a few of our 'hot on the trail' activities (across grade levels)…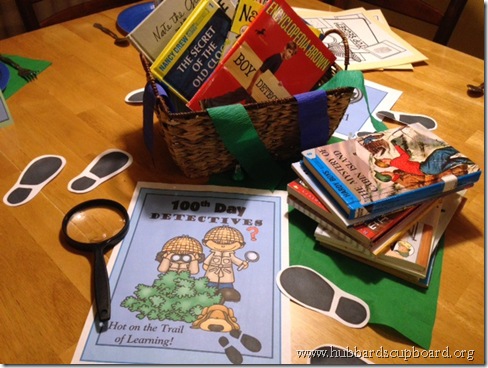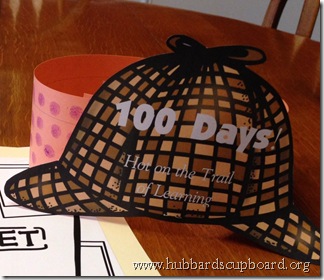 detective hats for our younger kids as they begin their learning investigations

Tiny Clues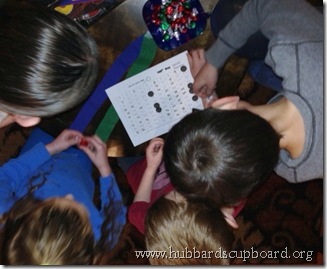 100th Day 1-100 Sticker Hunt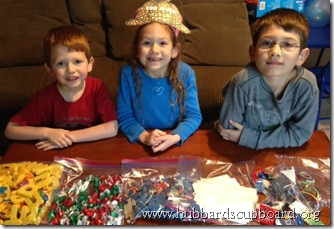 the younger kids' 100th Day 100 Item Collections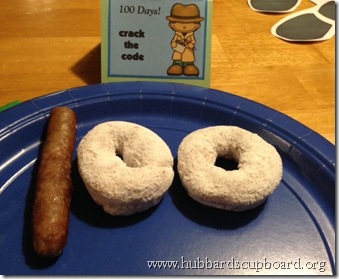 Don't all good detectives deserve some donuts (and coffee, aka hot cocoa)?!

Fingerprint Suspects

The Cupcake Mystery Game (A 'Clue' Math Game)

Our 100th Day 'Hot on the Trail' Mix
(The kids discovered that ten groups of ten small snack items add up to be a pretty large snack!)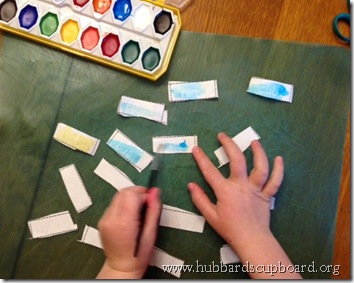 Revealing Secret Words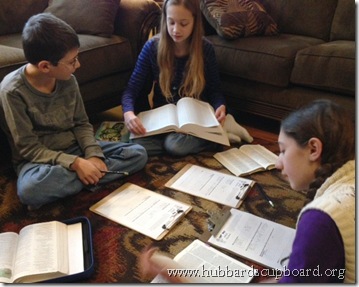 Scripture Search for the older kids

Secret Case Files (The numbers correspond to each detective's grade level. =) )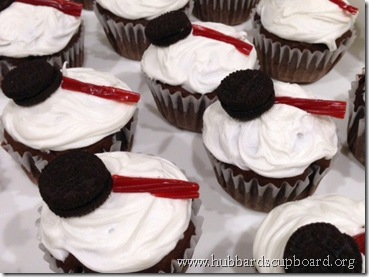 A special dessert fitting for our super sleuths!
That was just a quick glimpse, but there was so much more to our day! I've added our resource packet (with both elementary and middle grade ideas), to our Joyful Heart Learning shop. Come check it out!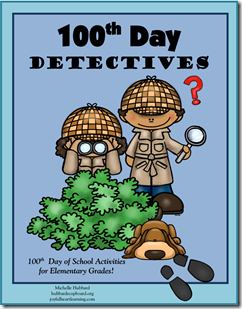 More 100th Day Resources:
100th Day (free ideas and printables at Hubbard's Cupboard)

The 100th Day Marshmallow Incident (for purchase)
Touchdown: Celebrating 100 Days (for purchase)